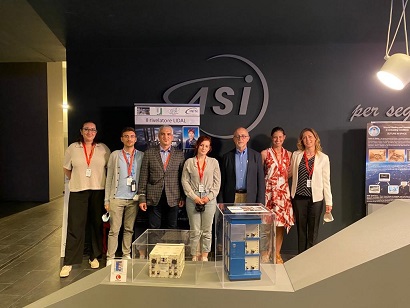 May 18th in-Flight call with Samantha Cristoforetti at the headquarters of the Italian Space Agency.
On the occasion, the Italian experiments that Samantha will carry out during her Minerva mission were presented on stage.
Kayser Italia, represented by Eng. Elisa Carrubba, participated in the event bringing her contribution to the Nutriss, Lidal, Prometeo and Suture in Space experiments!