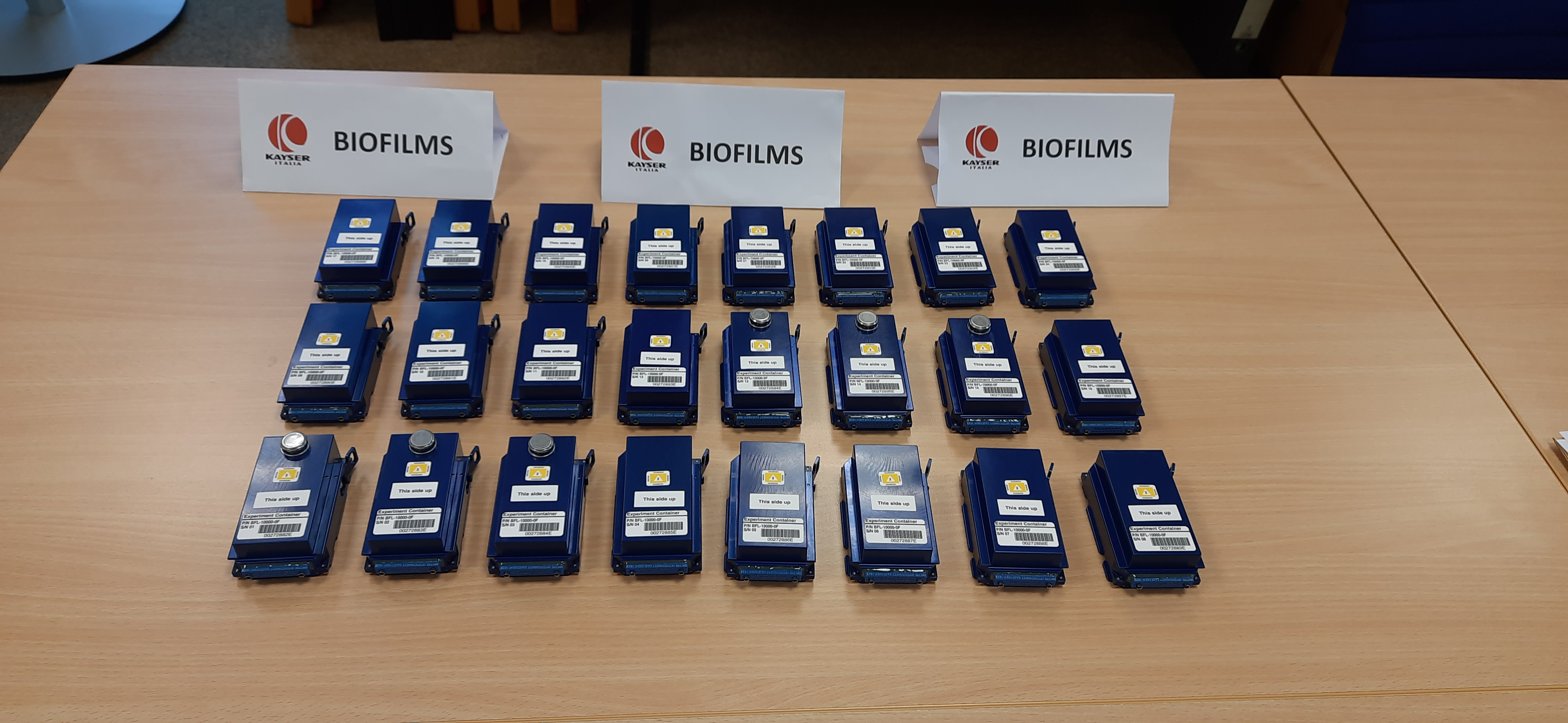 March 15th, 2023 Livorno
Tonight at 1.30 AM Italian time, the Dragon CRS-2 SpX-27 launch vehicle was launched from NASA's Cape Canaveral base. On board the 24 bioreactors developed by Kayser Italia for the BIOFILMS experiment.
The purpose of the BIOFILMS experiment, conceived by a scientific team belonging to the German Space Agency DLR, is to investigate the antimicrobial properties of some metals (Copper/Steel/Brass) in a microgravity environment. This is the third mission aboard the International Space Station for the bioreactors designed by Kayser Italia. The return to the ground is expected in May.