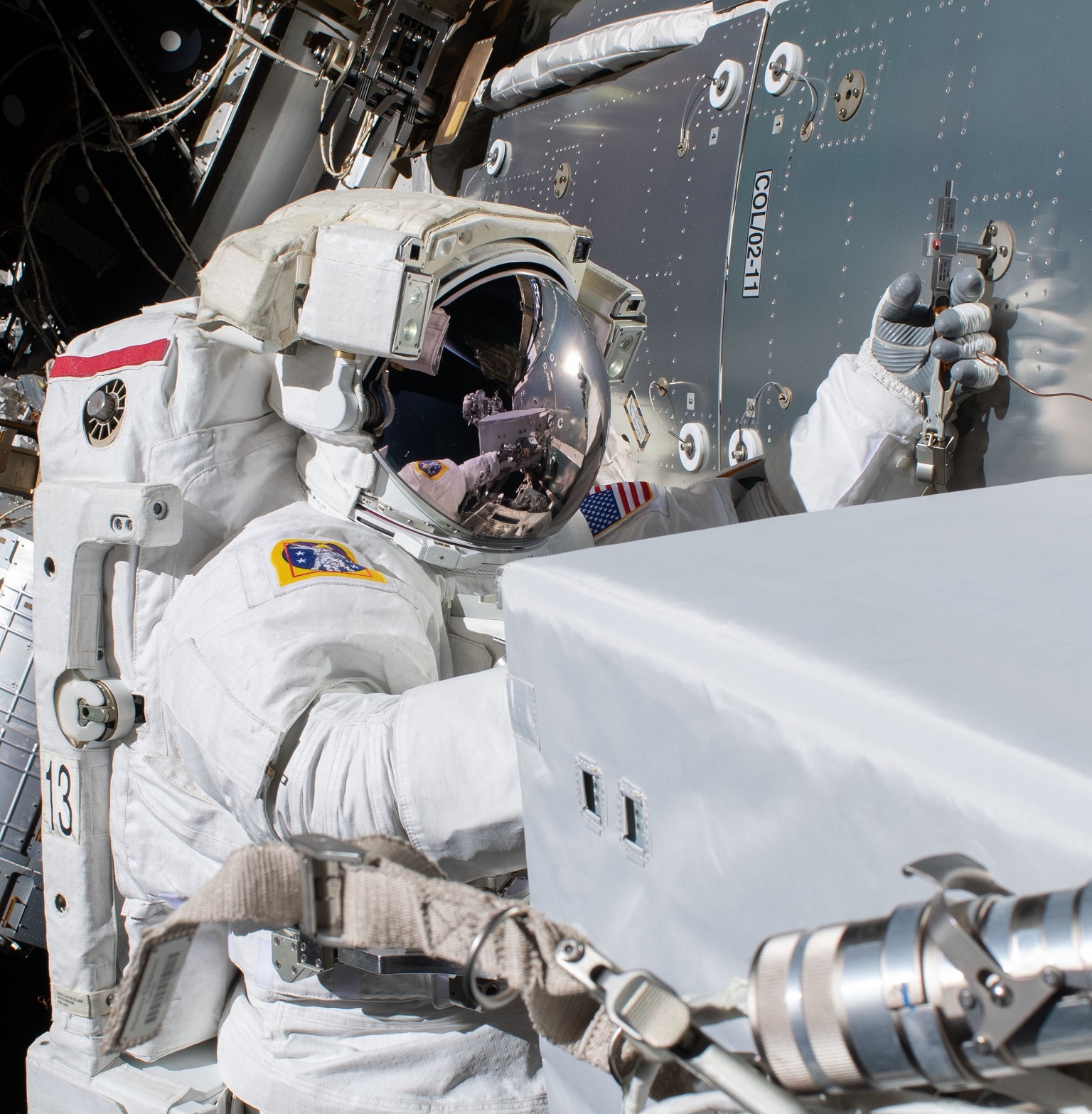 After successful installation outside the Columbus module of the International Space Station (ISS), the "Columbus Ka-band antenna (ColKa)" is now approaching the completion of the commissioning phase. A wonderful picture of the ColKa installation during the Extra-Vehicular Activity (EVA) by a NASA astronaut is shown in the 2022 ISS calendar (https://www.nasa.gov/sites/default/files/atoms/files/2022_iss_calendar.pdf month of October). Kayser Italia is proud to have been responsible of the development of the ColKa Embarkation Platform and Cables.
NASA Astronaut attached to ESA's Columbus laboratory to install the ColKa antenna and routing cables.
(Image credits ESA/NASA).