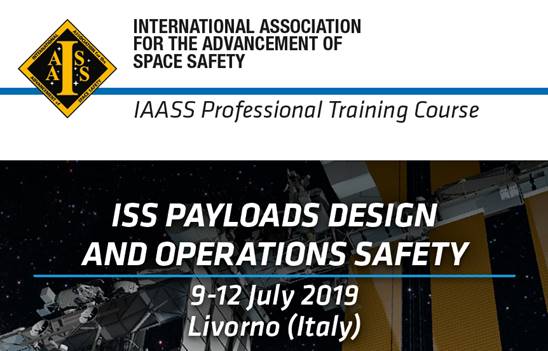 March 29th 2019, Livorno
Kayser Italia will host the "INTERNATIONAL SPACE STATION  PAYLOADS DESIGN AND OPERATIONS SAFETY COURSE" on 9-12 July 2019.
The course is designed to provide the participant with an understanding of safety requirements, procedures and processes that are used for design and operations of payloads for the International Space Station.
The instructors are Tommaso Sgobba (ESA Ret. – Flight Safety Chair), Paul Kirkpatrick (NASA Ret. – Ground Safety Chair).
The target audience are Safety engineers and managers, system engineers, QA personnel, project managers responsible for development, integration and operation of payloads/cargo for ISS.
For more information and to register please visit the IAAS – Courses web page (Course 004)